Stack'Em crypto slot was developed by Hacksaw Gaming and was released in May of 2021. The game has quickly gained popularity with players from all around the world as its main character is Canny the can which was already well-known from Hacksaw Gaming's previous slot.
Stack 'Em is a 5×6 playing board slot machine featuring cascading symbols and cluster payouts. Clusters of five or more symbols landing horizontally and/or vertically linked are rewarded with wins. You may wager from 0.20 to 100 credits every spin. With an RTP of 96.20 percent, the game has a high level of volatility.
| | | | | |
| --- | --- | --- | --- | --- |
| Reels | Paylines | Maximum Win | RTP | Volatility |
| 5 | cluster wins | 10 000x the bet | 96.2% | Hihg |
The slot is offered on many online casino websites as it is developed by a trustworthy software development company. You should choose a platform depending on the currency you are going to play the slot for, for instance, if you are planning to play Stack'Em for crypto, you should visit a casino website that offers both, crypto services and the slot, to its users. Fortunately, there are many such websites nowadays, for example, BitStarz, 22Bet, or Avalon78.
If you want to know detailed information about all the important features of the slot, there is no need for tiering research which will probably take you hours. You can simply read this Stack'Em review and easily decide whether the slot is suitable for you or not.
Stack'Em Visual And Audio
Stack 'Em has a throwback vibe to the age of retro, with a touch of Steamboat Willie thrown in for good measure. Canny the Can has gone into the woods with Mona the Mouse this time. They bob and dance on each side of the play area, occasionally reacting to features or game events, then wander to a cornfield for the bonus. The beautiful view of the woods, with tall green trees and hills covered with them, is calming and helps create a relaxing playing environment. If you are a fan of listening to music while you are playing, Stack'Em is the right slot for you as it is accompanied by catchy music and cool sound effects.
Stack'Em Rules – How Do You Play It?
Stack'Em, like other slot games, has very basic rules and is not difficult to play; nonetheless, if you are new to slot games, you may use this review as your Stack'Em guide. First, you must choose your wager, which runs from 0.2 to 100 in the case of Stack'Em. This wide range of bets keeps the game entertaining and accessible to players of all budgets. If you believe you have made a poor decision, you can modify your stake before any spin during the base game. The bottom of your screen shows your total amount, bet, and wins. You may start spinning the reels and wait for the lucky combos once you've chosen the appropriate stake.
You may spin the reels by pressing the spinning button on the right side of your screen or just using the space bar. You can utilize the autoplay mode if you are too busy or lazy to press the spinning button or the space bar before each spin. The autoplay button is positioned on the right side of the spinning button, and it allows you to spin the reels automatically from 10 to 1000 times. You may also pick a certain win that will force the reels to stop spinning if it is exceeded, as well as a limit for reducing or raising your total balance, which will likewise cause the reels to stop spinning.
Stack'Em Paytable – How Much Can You Win?
Stack'Em Bitcoin slot comes with cluster wins. The lower-paying symbols are letters: A, G, E, R, and T. All the letter symbols pay the same amount of coins if you manage to land them in a lucky combination. If you get the same five or six of these letter symbols, they will pay 0.02 coins, if you land the same seven or eight of these symbols, it will make you 0.04 coins reacher, the same nine or ten letter symbols will bring you 0.08 coins, eleven or twelve same letters will make you 0.12 coins reacher, thirteen or fourteen same letters will pay 0.2 coins, you will get 0.8 coins for the 15-19 same letter symbols, 2.5 coins for the 20-24 same letters, and if you are lucky enough to land 25 or more same letter symbols in the winning combination, it will make you 5 coins reacher.
The higher-paying symbols are a plant leaf, stabbed dead blackbird, skull, snake, and Canny's Thumb Up. a plant leaf, stabbed dead blackbird, skull, and a snake will pay 0.05 coins if you manage to land the same five or six of these symbols in a winning combination, 0.2 coins if you manage to get the seven or eight of these symbols, 0.4 coins for the same nine or ten symbols, landing the same eleven or twelve of these symbols will make you 0.6 coins reacher, you will get one coin if you land thirteen or fourteen same symbols in a lucky combination, landing 15-19 same connecting symbols will bring you four coins, getting 20-24 same symbols in a combination will make you 10 coins reacher, and if you are lucky enough to land the same 25 or more connecting plant leaf, stabbed dead blackbird, skull, or snake, they will pay you 20 coins!
Canny's Thumb Up pays the most generously. The symbol will pay 0.1 coins if you manage to land five or six connecting thumb ups, 0.4 coins for seven or eight, 0.8 coins if you manage to ger nine or ten connecting thumb ups, landing eleven or twelve thumb ups will make you 1.2 coins reacher, you will get two coins if you manage to land thirteen or fourteen connecting thumb ups, 15-19 connecting thumb ups will bring you 6 coins, landing 20-24 thumb ups will make you 20 coins reacher, and finally, if you are lucky enough to get 25 or more connecting thumb ups they will pay you 40 coins!
Stack'Em Unique Features
Once you win in the Stack'Em base game, all non-winning symbols are eliminated from the playing board, and the clusters are pushed to the bottom. New symbols appear in the places of old ones and give you another opportunity to win more money on the same spin. Simultaneously, the number of winning symbols on each reel generates an equivalent value multiplier, which is shown at the bottom of the screen – up to 6x per reel.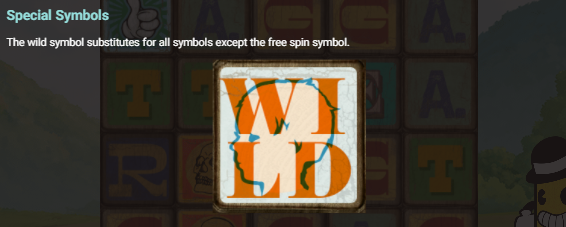 A round of Stack'Em free spins runs alongside the stacking winning symbols concept in the basic game. The method to get to them is to land at least three scatter symbols at the same time anywhere on the reels. You start with 5 free spins, which are represented by hearts above the reels. The win multiplier above the reels is boosted by the amount of winning symbols whenever a cluster appears during free spins. For example, a cluster of ten symbols will boost the multiplier by ten times. During the free spins, two more symbols appear: The reward value of winning clusters that link with the 'X' symbol is increased by the current multiplier setting. It either adds 2, 3, 4, or 5 lives to the multiplier, adds from 1 to50 to the multiplier, or doubles the multiplier by 2-5.
You may use the bonus purchase option if you don't want to wait for the free spins symbols to appear on their own. You can trigger the Stack'Em bonus round right away if you wager 129 times the amount you wagered.
FAQ on Stack'Em